==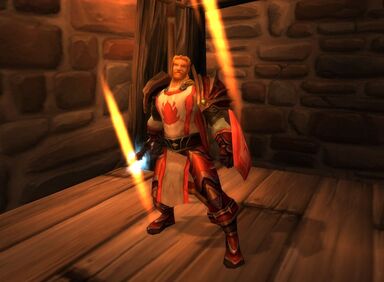 Alergum Goldenhair==
Zazaji of the Darkspears



Age

24

Gender

Female

Race

Troll

Class

Mage

Relative(s)

Ginosaaji, brother.

Affiliations

The Blackblood Clan

Currently

Desperately trying to teach her new troll recruits some manners
Alergum is a brave paladin.. He lives only to slay undeads and their comrades at the same time he lives lives to cover his own comrades.. He and his family were not nobles.. His father was a farmer and his mother was a farmer too.. But Alergum's dream was not to be a farmer.. His imaginary was to be a Paladin and a real soldier for Lordaeron.. and he leaves his family on this way.. And now He is a real master and he almost a noble.. He serves to Scarlet Crusade and he is a good believer.. He Trusts in the power of Light and follows Commander Blackthorn..
Edit
But Alergum has some problems.. He is a little bloodthirsty, and this is wrong for a paladin.. He wants to slay and slay.. Especially undeads are his main target.. He needs a cleanse..
We know that Alergum is very handsome :) and he is single! (for now!) :)
Ad blocker interference detected!
Wikia is a free-to-use site that makes money from advertising. We have a modified experience for viewers using ad blockers

Wikia is not accessible if you've made further modifications. Remove the custom ad blocker rule(s) and the page will load as expected.